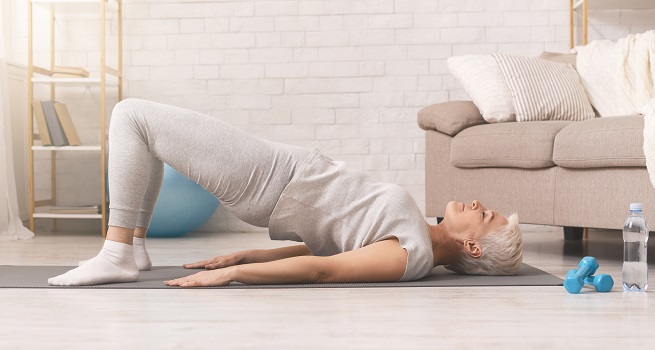 Aging bodies can experience many issues that reduce mobility, functionality, balance, and overall strength. Here are a few things seniors can do to improve their mobility at home to improve their comfort, safety, and independence:
Maintain a Healthy Weight

One of the most common causes of mobility constraints and chronic illness in senior citizens is being overweight or obese. They can maintain a healthy weight by following recommended serving sizes, eating nutrient-dense meals, and avoiding inactivity. We also provide Home Care in Lake Forest, California, to help your loved ones with their meals at home.

Exercise Regularly

Regular exercise will help seniors maintain a healthy weight. It will also help them keep their bones and muscles strong, promoting overall mobility, functionality, and range of motion. We provide Home Care in Orange County to help your loved ones with their daily living activities like exercise and housekeeping.

Use Mobility Aids

Age-related issues and chronic conditions can cause mobility constraints in aging adults. Seniors citizens can use mobility aids like walkers, canes, scooters, and wheelchairs to help them get around easily and safely. They could also install mobility devices like handrails, ramps, lifts, and grab bars to reduce the risk of falls at home.
We can assist your loved ones at home with their mobility to help reduce the risk of falls at home. For more information, you can call Lake Forest Quality Caregivers, LLC, at 949-328-9848. Our Caregiving Agency in Orange County offers Companionship Services, Personal Care, Transportation Services, and many more.