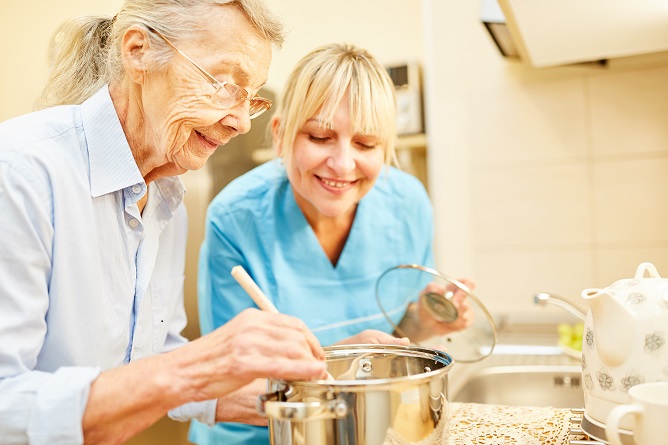 Because of issues such as aging and chronic health conditions, your senior loved one may struggle to live their lives even in their own home as they age. That is why companionship services are so important.
Hiring companions or caregivers for your senior loved one can make a significant difference in their lives. This is because companions can provide personal care and assistance, making life much easier for your loved one.
As a reputable provider of home care in Orange County, we would be delighted to inform you about the numerous advantages that companionship can provide for your senior loved ones at home.
It provides them with peace of mind. Your senior loved one will feel more at ease if they have someone they can rely on, talk to, and share their thoughts with.
It hastens their recovery. Having a companion who can provide high-quality care and assistance frees up your senior loved one's time so that they can concentrate on their recovery.
It guards against dementia. Regular socialization improves cognitive functioning, so seniors who interact with others regularly are less likely to develop dementia.
It helps to prevent feelings of isolation and loneliness. Your loved one can benefit from companionship by maintaining social connections, which can help with depression and isolation treatment.
If you are looking for a high-quality provider of home care in Lake Forest, California, then you have come to the right place. Lake Forest Quality Caregivers, LLC can help address your needs at home. We can help improve your and your loved ones' quality of life.
If you are interested in considering home care, feel free to visit our caregiving agency in Orange County.