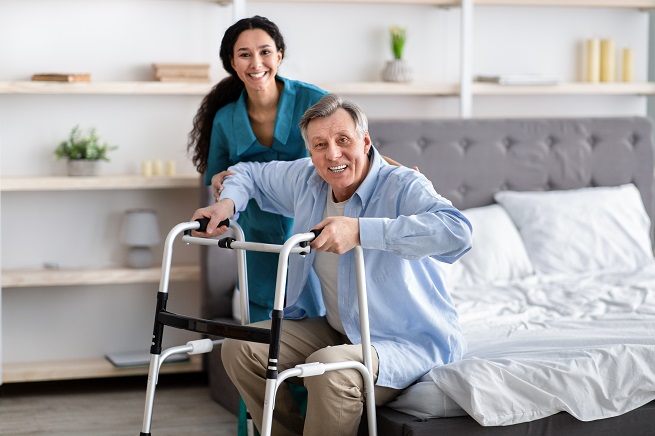 One of the most common causes of injury for seniors at home is slips and falls. They can occur more often because of issues like chronic illness and age-related problems like mobility constraints. Here are a few things seniors can do to reduce the risk of falls at home and promote overall safety and security:
Make Sure the Home Is Lit Well at All Times

Vision loss or vision issues is a common age-related issue, making it more difficult for seniors to move around safely at home. Making sure the home is lit well at all times ensures that they can see properly and not accidentally trip or bump into things. We also provide Home Care in Lake Forest, California, to assist your loved ones with their mobility in case of vision issues.

Declutter

Too many belongings or hoarding can increase the risk of falls at home. Declutter by giving away or selling things you no longer need; this also ensures there is enough space between furniture and living areas to walk around properly.

Wear Age-Appropriate Footwear

Many seniors do not realize that the shoes or slippers they are wearing at home can be a fall risk. Some types of footwear can even increase the risk of pain and injury in their feet. Reduce the risk of falls by wearing age-appropriate or geriatric footwear.
We offer Home Care in Orange County to help seniors reduce their risk of falls. For more information, you can call Lake Forest Quality Caregivers, LLC, at 949-328-9848.
Services you could expect from our Caregiving Agency in Orange County include Companionship Services, Homemaking, Personal Care, and many more.