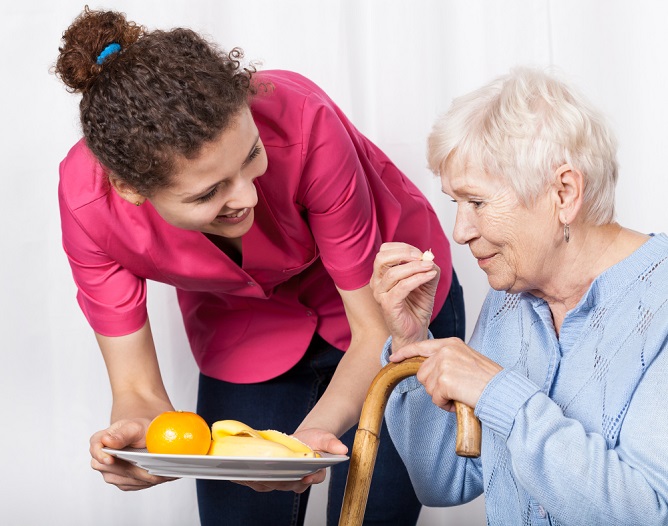 Being present is a beneficial technique for coping with stress, anxiety, and challenging emotions while providing home care in Orange County. Caregivers' bodies can take a break from the stress response of "fight or flight" when they practice being in the moment.
There are numerous homemaking services that provide relief to carers who are experiencing burnout. The following suggestions may also assist caregivers in reducing stress and coping with the spectrum of emotions and experiences that come with caregiving.
Breathe.

Allow yourself extra time to halt and breathe. Concentrate on your tummy or chest, then breathe in and out. Try taking three deep breaths before answering the phone, stopping at a red light, or approaching the front door.

Enjoy your meals.

Utilize your sense to get to know the food on your plate before you begin eating. At least one meal per day should be consumed in silence and without distractions.

Take action.
Maintain complete attentiveness. Take note of the environment, such as the colors of the leaves or the surface you're walking on. Give your whole focus to the task at hand when conducting domestic duties.
Routines help you stay organized.

However, if you believe that the routine is making your daily tasks rigid and boring, it is acceptable to make changes to break the automatic thinking cycle.

Repeat.

Bringing one's attention to the present moment takes a lot of practice. The key to mastering this skill is repetition.
Lake Forest Quality Caregivers, LLC can teach caregivers how to respond more creatively and effectively to everyday challenges. Our caregiving agency in Orange County is one of the most reputable home care providers in the area.
For more information about our home care in Lake Forest, California, call 949-328-9848.