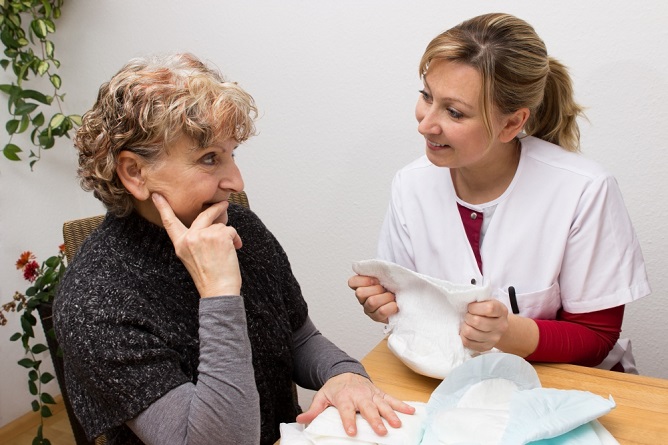 A trip to the bathroom is something that many of us can easily put off. However, for the 25 million Americans who suffer from urine incontinence, it is a daily struggle. The involuntary loss or leakage of urine caused by weakened bladder muscles is known as urinary incontinence. Although this can occur at any age, the Urology Care Foundation reports that incontinence is more common in seniors, particularly women.
As a result, Lake Forest Quality Caregivers, LLC, your trusted personal care agency, brings you helpful tips to reduce the stresses of incontinence caregiving.
If at all possible, get therapy.

A comprehensive physical examination can be performed on all new cases of bladder or bowel incontinence to see if the cause is curable. Treatment often includes fluid and diet management, pelvic floor muscle exercises, and scheduling bathroom visits, among other things.

Always be ready.

When heading out, highly experienced caregivers from our caregiving agency in Orange County can help you or a loved one pack a compact bag with incontinence products. This kit includes incontinence briefs, wipes, pads, and extra clothing in case of an accident.

Keep an eye on your loved one's diet.

Home care in Orange County can help reduce your loved one's intake of foods and beverages that can aggravate both bladder and bowel incontinence. Make certain that they do not consume caffeinated beverages.

Wear easy-off clothing.

Allowing your loved one to wear easy-off clothing can benefit both of you. Garments with an elastic waistline may be rapidly pulled down, allowing people to get on the toilet faster and avoid potential mishaps.

Be understanding.

Incontinence can be upsetting for both of you, so treat the problem with patience and care.
Do you require home care in Lake Forest, California? Call 949-328-9848 right away!