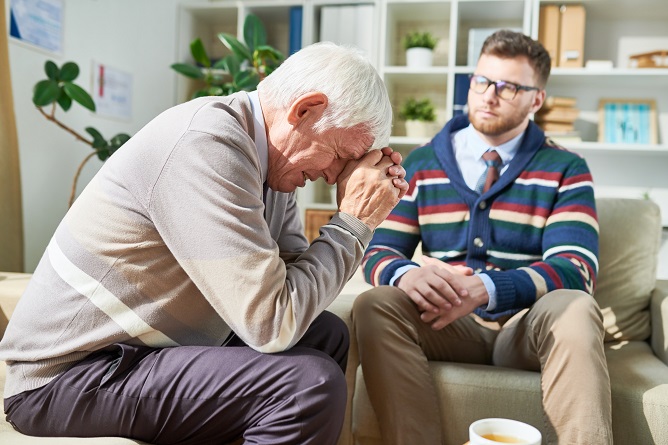 News travels faster than before thanks to the Internet. And we know that most seniors get their news online nowadays as a provider of home care in Lake Forest, California. Today, we at Lake Forest Quality Caregivers, LLC would like to discuss how a particular brand of news reporting impacts our loved one's mental wellness.
Psychologist and therapist Dr. Logan Jones dubs it disaster reporting. It's the kind of news style that focuses on bombarding viewers with upsetting stories to heighten engagement. While negative stories are a natural part of the news cycle, he points out that this aggravates feelings of anxiety and depression. It is the last thing we want as providers of home care in Orange County.
What can we do? Our caregiving agency in Orange County recommends that we help our elderly loved ones cope with disaster reporting, especially when they become clearly distressed by it.
We can start with the following steps:
Check their sources.

You should remind your loved ones that not everything they see online is real. Ask them where they get these stories and point out how they are written in the spirit of getting more clicks and views instead of informing the public.

Learn why it affects them.

Perhaps there is a reason why your loved one worries about certain stories. Maybe they involve someone they know, or it reminds them of something they experienced. Talk about it.

Encourage them to set boundaries.

With our companionship services, we help seniors regain agency over their routines. You can do the same. Tell them they are adults and can control what they engage with. Sometimes, you just have to remind them that they can "tune out" whenever they want.
Fostering a sense of safety and stability is important for your loved one's continued wellness. We share the same goal. Learn how our affordable caregivers can serve them by calling today.