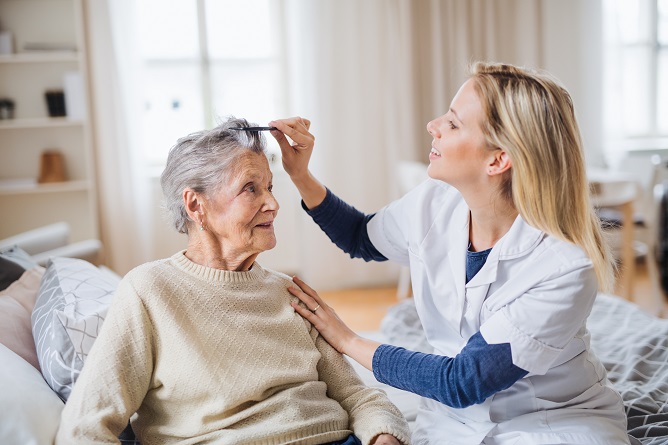 Providing home care services is an endeavor that is more than just providing paid services for the clients. At Lake Forest Quality Caregivers, LLC, it is our deeply rooted goal to give the fullest and best quality care to our clients because we do believe that everyone deserves to feel a genuine touch of empathy and a helping hand.
With our highly trained caregivers, we are confident that they are fully equipped to perform their duties and responsibilities to provide home care in Orange County for the citizens of the community. Along with this, our caregivers are strictly mandated to follow ethical measures in doing their job to ensure the safety of our clients.
Since we attend to vulnerable clients, we hope for a convenient life for them, therefore we are willing to exert more effort to make our reach more accessible as a caregiving agency in Orange County. This is further made easy for our clients because we can assist the clients in their basic activities at home, while they can independently do other things they intend to do.
Moreover, it is essential for us to carefully facilitate the services we provide especially in crucial matters, such as medication supervision. Sometimes, patients are prone to skipping their medications because of being forgetful or deliberate avoidance in taking them. They also need regular monitoring of their health status to be cautious of the factors that could trigger their health problems. Hence, our caregiver can constantly check the condition of the patient.
Practically, our services are worth the penny because, with a pool of choices, we also guarantee you top-not yet affordable caregivers who are not only professional, but they also have congenial personalities, which makes a difference to the client's mood, alighting stressors in the environment.
With our compassion to serve, we believe that we can leave a legacy that promotes people-centered service by providing home care in Lake Forest, California. Through this, we aim to spread sincere care for the people in our community so everyone can attain better living conditions.
Our home care services are readily available in Orange County, Los Angeles, CA from 9:00 AM to 5:30 PM. You can also contact 949-328-9848/949-616-5940/ 949-394-1379 or email staffing@lfqualitycaregivers.com / marketing@lfqualitycaregivers.com