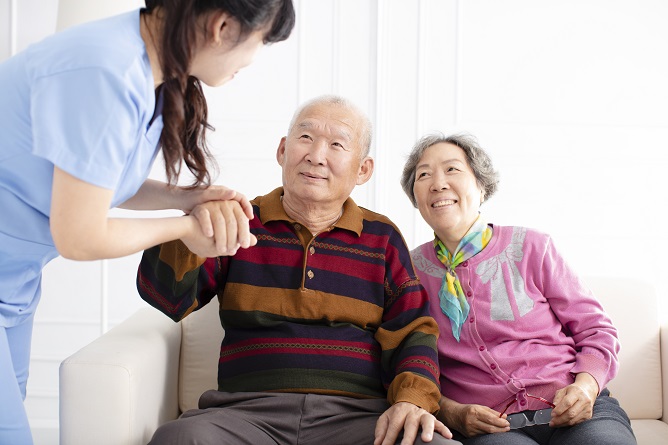 Vital sign monitoring is the practice of a healthcare professional measuring and keeping track of a patient's vital signs. This involves checking a person's blood pressure, heart rate, oxygen, respiratory rate, and temperature. Your health is assured, as the medical workers who perform the checking are well-trained in the proper techniques.
It is our priority to be able to secure the well-being of our clients. Here at Lake Forest Quality Caregivers, LLC,we provide home care in Orange County with staff that can help you detect or monitor any possible medical problems that you have at your convenience, whether it be at your home, at the hospital, or where there is a medical emergency. Our goal is to provide you comfort through compassionate care and treatment, anytime, anywhere.
Being able to provide caregiving amid health challenges is critical, as not being able to do so can affect a person's health and safety. Our caregiving agency in Orange County is here to give you what you deserve: effective care management where your loved ones are treated in the best way possible. Below are the four main types of vital signs that must be monitored regularly:
Body temperature
A person's body temperature can be measured in different ways, such as axillary, by ear, orally, or rectally.
Blood pressure
Blood pressure is not actually considered a vital sign but is very important to be measured to treat or prevent hypertension, or high blood pressure.
Pulse rate
This measures not only your number of heartbeats per minute but also the rhythm and strength of your pulse and the rhythm of your heart.
Respiration rate
The number of breaths you take per minute is checked through this method by counting the number of times your chest rises.
For more information, please contact our home care in Lake Forest, California, at 949-328-9848.